Day 10
Isobel Campbell & Mark Lanegan –
Time of the Season
Learn / Hear More: Series Intro / Archive of Previous Days
---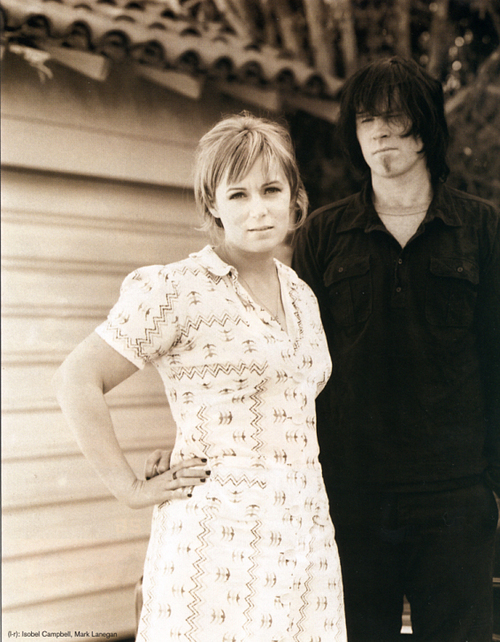 "Christmas Eve the lights went out,
That don't really help the situation /
She grabbed his coat and kicked him out,
Some angel had been praying for salvation /
Cats don't believe in Santa Claus, spayed and declawed,
It's not me you're deceiving /
And peace and love is all around,
At this time of the season"
I'm not entirely sure what this song is about. I mean, sure, it's a relationship song. Clearly. And it takes place (more or less) during the Christmas season. Aside from that…
I'm in love with the way that this song is a perfect marriage of music and lyric. The intimacy of the music — which is just gorgeous, by the way — perfectly supports the fact that the lyrics are more like a page from someone's journal than a "song". The hushed, unison vocal delivery somehow floats on top of a beautiful swelling sea of strings, circuitous acoustic guitar picking, and bouncing bass lines.
It's all so simple, but the sum of the parts is next-level beautiful.
Recommendation: Listen to this one in headphones. It's so worth the extra attention.
Buy on Amazon (mp3) | Listen on Spotify: