Day 18
Folk Uke –
All I Want For Christmas
Learn / Hear More: Series Intro / Archive of Previous Days
---
"I saw you with your ho… ho… ho… underneath the mistletoe. /
It's time for you to go, make footprints in the snow. /
We never had a silent night, all we do is fuss and fight. /
But mostly we just fight, and that can end tonight.
I don't want your kisses on New Year's Eve. /
All I want for Christmas is you to leave."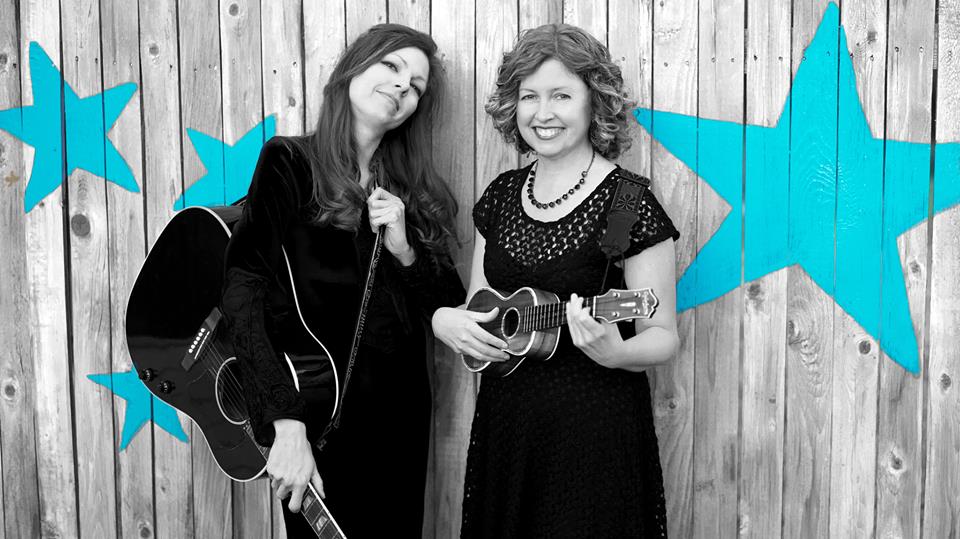 When I started this project, it was going to be so simple. I had a playlist of 35 (or so) songs that I play on repeat this time of year. I would pick the "best" 24, and boom. Done.
A funny thing happened though: once this became a thing, I became ever more aware of oddball holiday songs. I started hearing the everywhere. Friends sent me links. I swear the songs were finding me.
That's how Folk Uke came into my life — and I'm so glad they did.
Folk Uke, if you're new to them like I was, is a duo made up of Cathy Guthrie and Amy Nelson. If you think those last names sound familiar, they do. (Cathy and Amy are the daughters of Arlo Guthrie and Willie Nelson respectively.) Folk Uke are at once lovely, funny, edgy, and decidedly vulgar. (This song is "safe for work", so to speak. Much of the rest of their catalog, not so much.)
As with others on this list, in different hands this song would be a gimmick. Guthrie and Nelson are so far inside the joke that it's achieved a positively alluring level of shit-eating-grin sincerity. Trust me, it makes sense.
Listen on Spotify: