Day 23
Andrew Bird –
Auld Lang Syne
Learn / Hear More: Series Intro / Archive of Previous Days
---
"For auld lang syne, my dear,
for auld lang syne,
we'll take a cup of kindness yet,
for auld lang syne."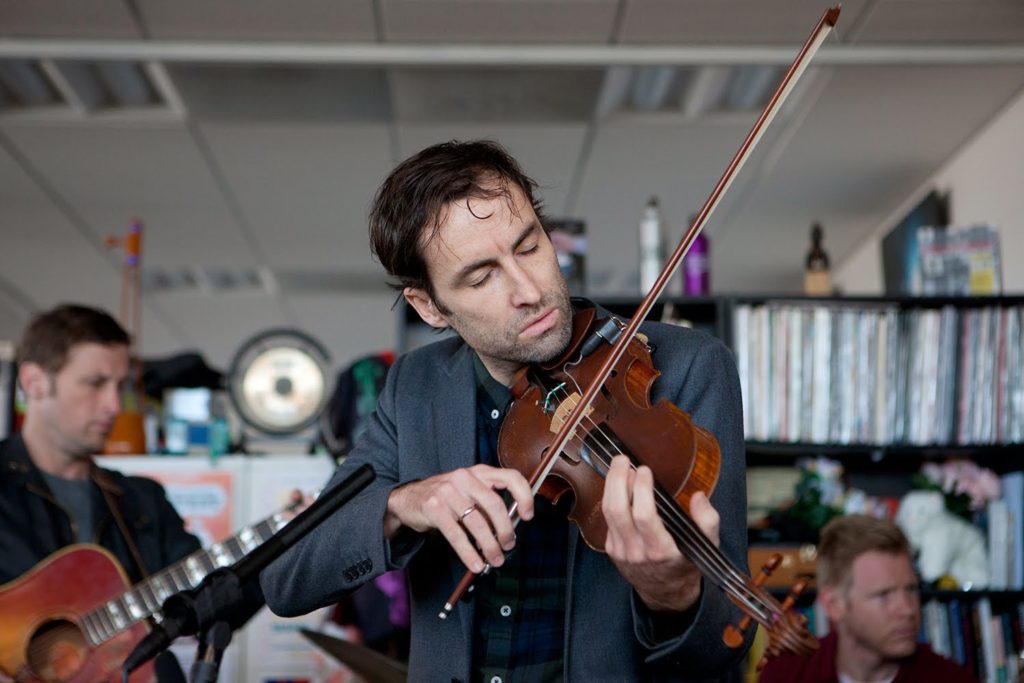 While I have you here listening to Christmas songs… How about the best version ever of "Auld Lang Syne" to get you ready for New Year's Eve?
Confession time: I've never been a fan of "Auld Lang Syne". But then I heard this version from Andrew Bird. The spirit of this, the instrumentation, the killer violin work… I love everything about this. This is not your sentimental "Auld Lang Syne" from It's A Wonderful Life. This is a party song.
Your instructions are as follows: crank this up, drink a cup of kindness, and dance the year away. All the best, friends.
Listen on Spotify: